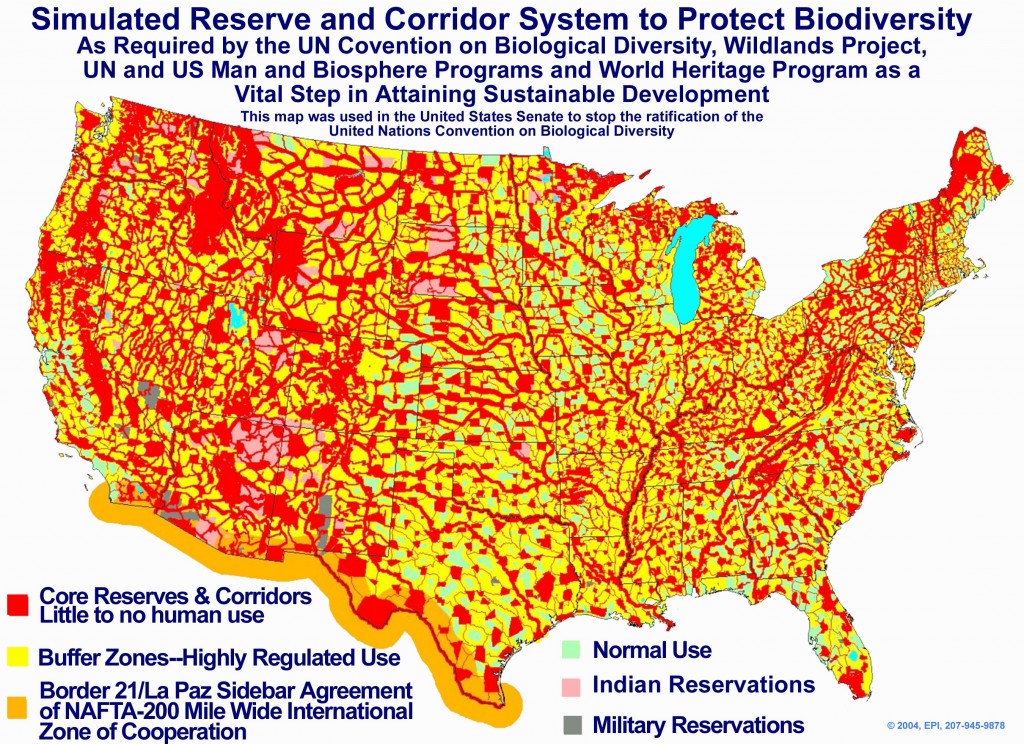 Since the President's Council on Sustainable Development was created, agencies of the federal government, and complicit environmental organizations, have been working overtime to get people out of rural areas, and into "stack-'n'-pack" high-rise so-called "sustainable" communities. Under the guise of "preserving open space," unelected bureaucrats ignore the property rights of the people who own the open space, and write regulations that sometimes require as much as 40 acres to build a single home. Quite often, development of any sort is absolutely prohibited. These regulations are typically delivered to a community through a comprehensive land use plan.
read more......
http://gulagbound.com/19497/obamas-plan-to-remove-family-farmers-from-their-land/
This is a very interesting and scary article on the federal government's plans for sustainable development. I have seen in my area how the property tax codes are used to try and control land usage. The Conservation Act and The Rural Land Project are 2 examples of it......JP
The EPA is at it again........
If the Environmental Protection Agency has its way, that cloud of dust kicked up by the Lone Ranger's faithful steed Silver probably would merit the famed lawman a stiff fine.

The EPA is in the process of toughening up its regulations on Course Particulate Matter, otherwise known as dust. The dust in question is commonly stirred up by cars and trucks traveling on unpaved roads in rural areas and farmers working the fields.
Read more on Newsmax.com:
http://www.newsmax.com/InsideCover/epa-dust-farmers-regulation/2011/05/23/id/397445
Now I know the EPA has said it's not as bad as it looks..... but they've played that hand before...
Now, farmers will be held accountable when their dust moves outside of their property lines and towards towns and villages. That will impose extra cost on them depending on which way the wind blows, an excellent metaphor for Congress but a deadly imposition on a farm sector already struggling with an economic turndown and falling land prices. The compliance costs to keep dust tamped down will be enormous, and will force out the smaller farmers who can least afford the mitigation costs. It pushes the productive family farm even further into the anachronism category.
read more.....
http://soitgoesinshreveport.blogspot.com/2010/08/epa-continues-fight-to-regulate-dust.html