The Case of CH2M Hill: $2 Billion in Crony Stimulation
This was the answer that the Department of Energy Secretary, Steven Chu, recently provided when asked of the amount the federal government will be able to recover from the Solyndra bankruptcy.
The same could be said for the amount of research that the federal government has put into other companies involved in the Solyndra scandal. One such company, CH2M HILL, should be next on the House GOP radar, having used nearly $10 million in stimulus funding to design the elaborate Solyndra facility in Fremont, California. While CH2M HILL is in no danger of suffering the same bankruptcy plight, they also languish in a pool of mismanaged taxpayer funds. The firm has a history of fraud, kickbacks, violations, and cover-ups, not to mention one particular parallel with the Solyndra scandal—layoffs. This, despite receiving almost $2 billion in stimulus funding. Read more.... http://www.aim.org/special report the case of ch2m
Obama Fundraiser Pushed Solyndra Deal From Inside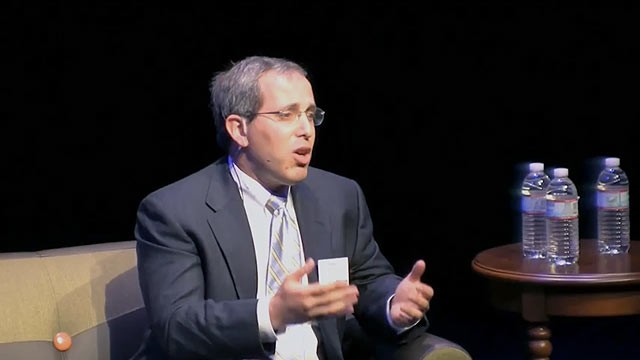 An elite Obama fundraiser hired to help oversee the administration's energy
loan program pushed and prodded career Department of Energy officials to move faster in approving a loan guarantee for
Solyndra
, even as his wife's law firm was representing the California solar company, according
to internal emails made public late Friday.
"How hard is this? What is he waiting for?" wrote Steven J. Spinner, a high-tech consultant and energy investor who raised at least $500,000 for the candidate before being appointed to a key job helping oversee the energy loan guarantee program. "I have OVP [the Office of the Vice President] and WH [the White House] breathing down my neck on this."
Many of the emails were written just days after Spinner accepted a three-page ethics agreement in which he pledged he would "not participate in any discussion regarding any application involving [his wife's law firm] Wilson [Sonsini Goodrich & Rosati]."
A123 cuts jobs at battery plant touted by White House
Nov 29 (Reuters) - A123 Systems has cut 35 percent of the workers at two Michigan plants that supply lithium-ion batteries for electric vehicles in response to a reduction in orders from major customer Fisker Automotive.
A123 cut about 225 full-time workers on temporary contracts in early November and laid off another 125 staff workers last week, company officials said on Tuesday.
In a return visit to the plant in July, Chu called it a "a great example of how we are working with industries to create jobs, strengthen our manufacturing industry and help our auto companies compete in the global market."
Read more... http://www.reuters.com/
The faddish obsession with "green jobs" is being revealed as a massive waste of taxpayer money.
Pipe dreams eventually are revealed for what they are – unrealistic, wishful thinking. It didn't take long for Spain's touted green-job revolution to be revealed as a financial disaster, siphoning taxpayer subsidies and destroying 2.2 real jobs for every green job created. Domestic green-job pipe dreams similarly drain U.S. taxpayers' money into economic sink holes. The millions of so-called green jobs promised by President Barack Obama and other champions of taxpayer-subsidized energy schemes not only haven't materialized, many that did, already are disappearing.
Lowlights of the saga include the recent bankruptcy of Evergreen Solar Inc. of Massachusetts, recipient of $58 million in direct subsidies and tax breaks, including federal "stimulus" funding, but which cut 800 jobs and is now $485 million in debt, with more job losses to come with the closure of a Michigan plant. Green Vehicles of Salinas received $500,000 in city subsidies, but closed last month without having produced anything of significance, Human Events magazine reported. The company had promised to create 70 jobs and pay back local taxpayers $700,000 a year in taxes.
Seattle got a $20 million federal grant to weatherize 2,000 homes and create 2,000 jobs. After a year, three homes had been retrofitted and 14 new jobs created, many of them administrative. That's a return on investment of about one job per $1.4 million. In Michigan, Fisher Coachworks is out of business two years after being touted as part of the state's green future, and despite millions in state subsidies to sell buses bought with federal tax money.
The U.S. Forest Service awarded $490,000 in stimulus funding to Urban Forestry Revitalization Project in Clark County, Nev., to plant trees and other greenery in urban neighborhoods. It created 12 jobs, one of them a full-time temporary job, and 11 short-term and temporary.
Overall, estimates the Competitive Enterprise Institute's Chris Horner, $30 billion in green handouts in the stimulus bill cost taxpayers about $475,000 per job.
Almost no amount of tax subsidy can make consumers purchase something they don't want. When they don't, the enterprise is doomed to fail. Rather than prop up such failures with tax money, governments at all levels should allow taxpayers to find productive uses for their own money. As the demand arises for green energy, the private sector will rush in to fill that demand... as it has always done before.